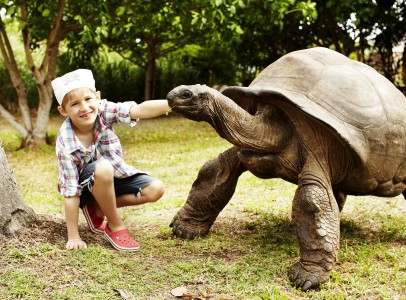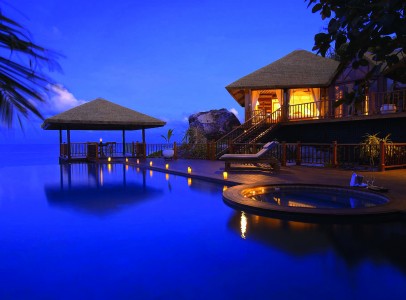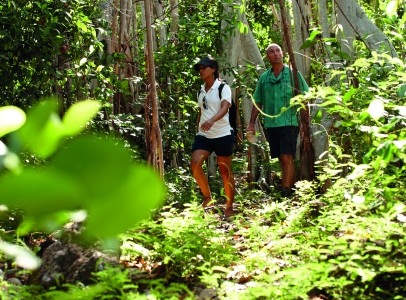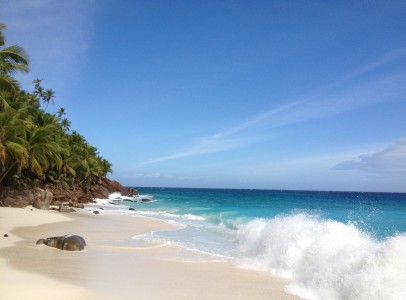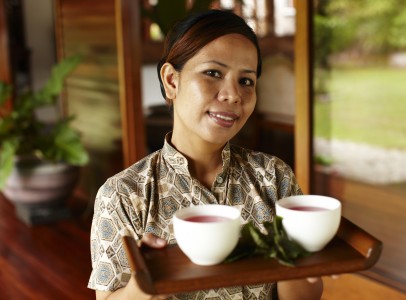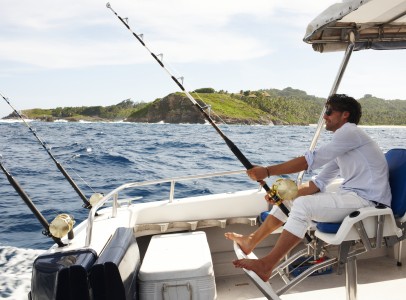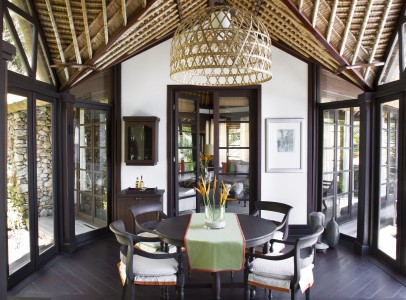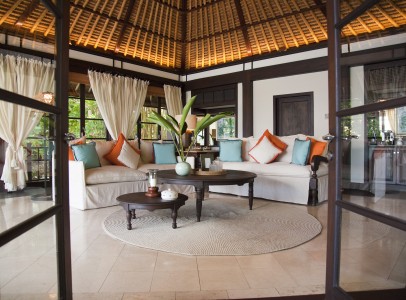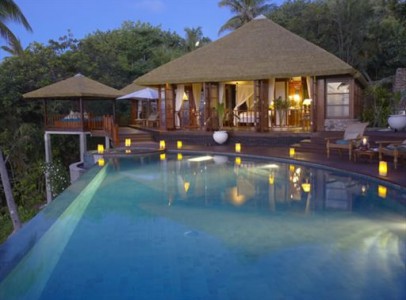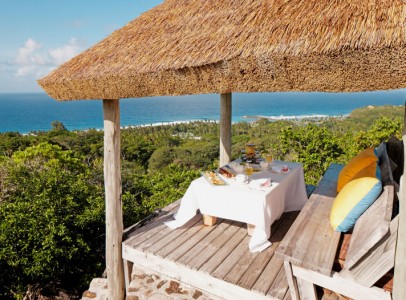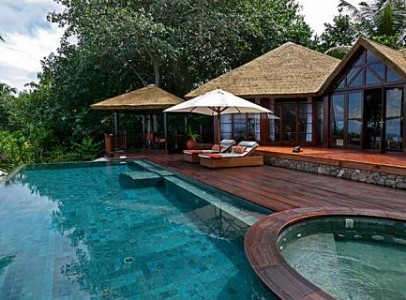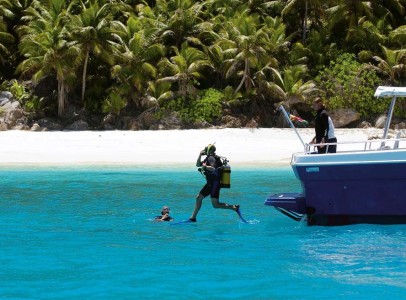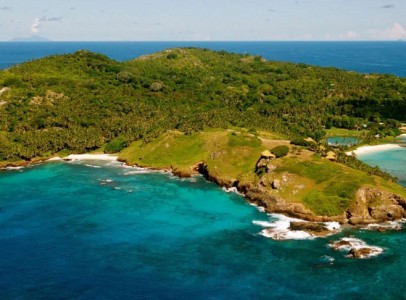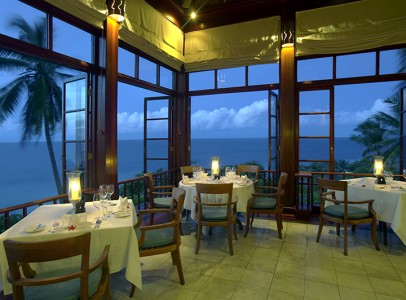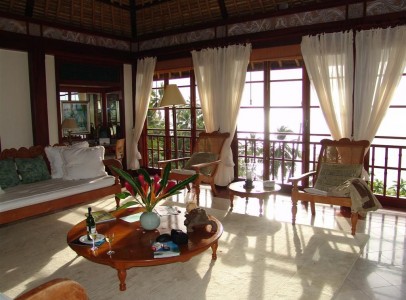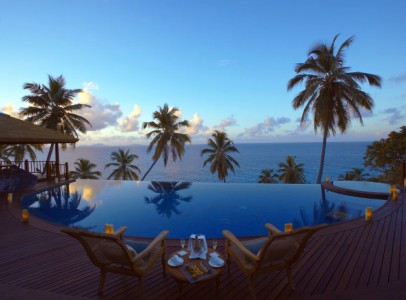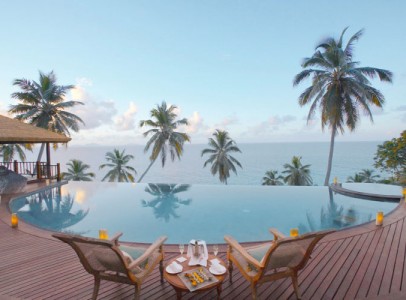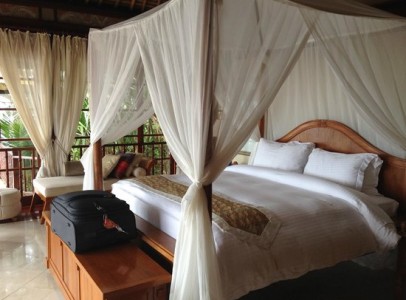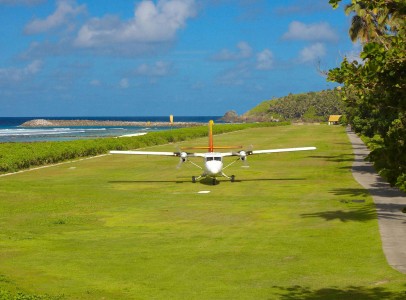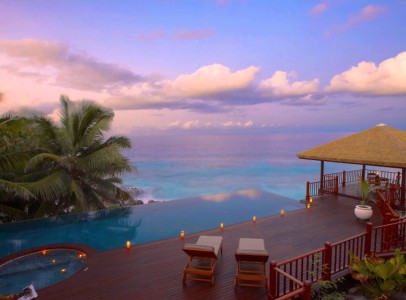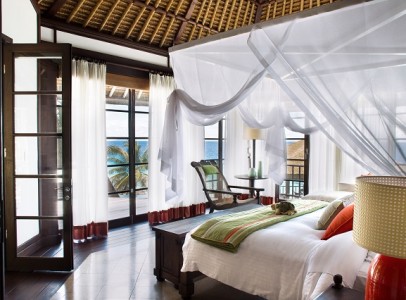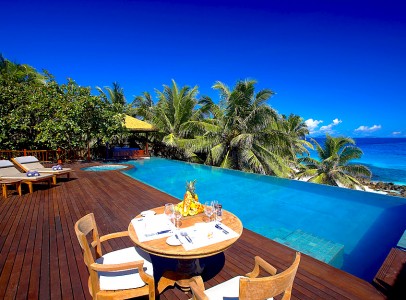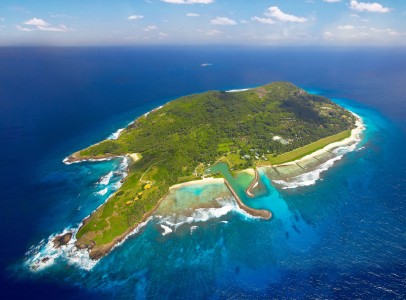 The Unique Luxury Holiday at Fregate Island Private, Seychelles
from: € 3,100
Fregate Island Private, Seychelles
A jewel of conservation – Seychelles' true sanctuary
Oetker collection
Masterpiece Hotel
 Fregate Island Private has recently joined the Oetker Collection, an inspiring selection of the world's "Masterpiece Hotels". Each property is one-of-a-kind, characterized by singularity, beauty and quality – in harmony with nature. Like Fregate Island Private, the distinctive architecture and interiors of these hotels all reflect the heritage of their individual surroundings. In these exclusive settings, Oetker Collection hotels together share the same core value and commitment: To exceed  their  guest's expectations.
Oetker Collection hoteliers invest great attention to detail in their hotels' character and charm. Complementing the highest level of services, every hour of every day, with the creation of a strong sense of belonging for their guests. Offering guests and visitors high-touch, rather than high-tech. With their exceptional concepts, beautiful interior design and exquisite environment, Oetker Collection hotels give flight to thoughts and set the spirit free. Where warmth and harmony make their guests feel at home and ease.
Special offers  2019
● Early Bird
● Stay 6 nights for the price of 5
● Honeymoon Hideaway
● Family Adventure
Early Bird
Fly one-way free by helicopter from Mahé to Fregate Island Private with our "compliments" per residence
Valid for travel dates until 21 December 2017.
For any booking made at least 4 months in advance with a minimum stay of 6 nights
(excluding 22.12.2016 – 15.01.2019, 08.04. – 23.04.2019 and 01.07. – 30.09.2019).
This offer is combinable with all other offers (validity subject to applicable travel dates).
Stay 6 nights for the price of 5
This offer is valid for each accommodation type.
Applicable travel dates are between:
01 February – 28 February 2019
01 May – 30 June 2019
01 October – 31 October 2019
A honeymoon hideaway tailored for two
Here is that exclusive escape, a remote island immersed in nature's beauty with luxury at your fingertips. Couples seeking desert island seclusion will adore Fregate Island Private, there's space, serenity, peaceful sandy shores and a shower of romantic indulgences tailored for two.
With our compliments:
Picnic on Anse Victorin, a stretch of white sand voted the world's best beach
Fregate d'Amour Spa Ritual at the Rock Spa (60 min)
The glorious beach Anse Macquereau exclusively yours for a day
An invitation to adopt-a-tortoise, safeguarding the juveniles of the endangered Aldabra Giant Tortoise
Sunset cocktail and canapés on one of our secluded lookout points
Honeymoon high tea on Glacis Cerf
Boat trip to discover our hidden gem (45 minutes)
Heavenly breakfast up in our Tree House
Romantic candle light dinner at our Anse Bambous beach
Late check-out subject to availability
This offer applies for a minimum stay of 7 nights. For newlyweds this offer is valid within one year following the wedding (excluding 01.07. – 30.09.2017). Offer is combinable with other specials, subject to availability and change.
 A life-affirming family adventure
There is always something new to amaze your kids here in nature's idyllic playground, Fregate Island Private. With 2,200 giant tortoises and just 16 residences, every moment will have the thrill of discovery and the feeling of being a castaway, while on hand is our terrifically engaging conservation team to help the whole family explore and understand the wondrous beauty about them.
Feed James, our 150 year-old Giant Tortoise, or a baby tortoise in the nursery
Seek out our Tenebrionid Beetle, the "Fregate Beetle"
Spot our inquisitive exquisite birds
Hunt for the pirates treasure left by the first residents of Fregate Island
Kayaking around the island with our watersports team
Stay free – two children up to the age of 12 years old stay free when sharing a Private Pool Residence with their parents
Complimentary baby-sitting service for up to two hours per day
This offer applies for a minimum stay of 7 nights and is valid until 21 December 2019.
(excluding 22.12.2019 – 15.01.2019 and 08.04. – 23.04.2019).
Offer is not applicable for a Private Pool Twin Residence or Private Pool Spa Residence, but it can be combined with other special offers.
Fregate Island Private offers travelers the unique opportunity to enjoy an exclusive island experience with a team genuinely committed to conservation. Meanwhile, luxurious accommodation is sensitively developed, with a spaciousness that allows guests to immerse themselves in the natural beauty while enjoying the finest hospitality that is synonymous with Oetker Collection
Fregate Island is accessible by sea and air: personalised services for helicopter, plane or boat transfers from Seychelles International Airport on Mahé Island, 5-minute flight to Fregate Island or 1.5-hour boat trip from Mahé Island.
Accommodation in :
• 16 beautifully crafted residences (400 to 700 sqm) with grand private pools
• The Banyan Hill Estate on a secluded peninsula (3 separate sleeping villas for a total of 6 persons)
• Bedroom and living room connected by vestibule with dining facility
• Spacious bathroom, private outdoor shower
• Air-conditioning, telephone, wireless internet access, TV, DVD/CD player, iPod station
•Minibar, tea and coffee
• Several residences with direct beach access
• Personal island buggy
• Private butler
Restaurants and Bars
A  large variety of fresh fish directly from the ocean is available. A selection of fresh, home grown ingredients daily cooked by The Chef Alan Larch offering Créole and international cuisine at its best.
In addition to the main restaurant, plantation restaurant, pirate's bar and beach bar guests may enjoy a meal anywhere, anytime on the island. In the Tree house high up in one of the island's oldest and largest banyan trees, in the Yacht Club or choose any of the beaches for a BBQ, breakfast, lunch or dinner. A Sunset Cruise or Sashimi Picnic are also offered for a boat excursion. An early evening cocktail can be organized on Mont Signal.
Guests can stay in the comfort and privacy of their own residence, where their private butler will take care of all dining arrangements.
Wellness  & Beauty
Fregate Island's Rock Spa is the ideal spot to both relax and revitalise the mind, body and soul. Drawing on age-old know-how and the healing properties of local plants, the spa's experts offer treatments, massages and yoga instruction in a truly peaceful environment.
Rock Spa products will complement the treatments and therapies perfectly. Made in the Seychelles with ingredients grown on Fregate Island, products offer the ultimate in relaxation, revitalisation, detoxification and inner strength.
Ecology
• Home to 2000 free-roaming Giant Aldabra Tortoises
• Safeguarding the nests of hundreds of endangered Hawksbill Turtles
• Home to the "Seychelles Magpie Robin"saved from extinction
• Rehabilitation of indigenous forest with tens of thousands of trees planted
• A sanctuary to tropical birds, more than 100 species
Other Services & Facilities
• Kids Castaway club
• Island boutique
•Chapel
•Museum
Rates 2015/2016
| | | | | | |
| --- | --- | --- | --- | --- | --- |
| Rates per Residence | 01.10. – 20.12.19 | 21.12.16 – 10.01.19 | 11.01- 18.03.1704.04. – 30.06.1901.10. – 21.12.19 | 19.03. – 03.04.19 | * 01.07. – 30.09.19 |
| Private Pool Residences | 4.400 € | 5.400 € | 4.500 € | 4.700 € | 3.100 € |
| Private Pool Twin / Spa Residences | 6.700 € | 8.500 € | 6.800 € | 7.300 € | 4.100 € |
| Banyan Hill Estate | 13.000 € | 15.000 € | 13.000 € | 14.000 € | 9.000 € |
Rates include 15% tax and 10% service charge, private butler, full-board, soft beverages, house wines and local beers. Tax is subject to governmental change.
* Rates are only valid upon request and availability.
Minimum Stay
o From 19.03.2019 to 03.04.2019 – 5 nights minimum length of stay if reservation is including this dates
Children are very welcome!
The following children rates apply when more than 2 adults are sharing a Private Pool Residence and more than 4 adults are sharing a Private Pool Twin Residence. Children are included in Banyan Hill Estate rates (see conditions).
| | | |
| --- | --- | --- |
| Age | Rates per child/night(excluding 21.12.16 -10.01.2019) | Rates per child/night(21.12.16 -10.01.2019) |
| 0 – 8 years | Free of charge | Free of charge |
| 9 – 17 years | 450 € | 750 € |
Amenities & Activities included in the room rate:
o Unique Island Dining Experiences – anything, anywhere, anytime
o All soft beverages, selection of wines & local beers
o A 3 hour deep sea fishing excursion (for all stays from 3 nights and more)
o An introduction to scuba diving in the pool (60 minutes)
o A welcome massage (60 minutes)
o An introduction yoga session in the morning at the Rock Spa (60 minutes, Mo.- Fr.)
o One Fregate Island buggy per Residence
o Free laundry service
o Wireless LAN in your Residence and our library
o Air-conditioned and fully equipped gym also offering stunning jungle views
o Non-motorized water sports (sailing, windsurfing & sea kayaking as well as snorkeling from our beaches)
o Guided nature walks through our impressive flora and fauna with our island ecologists
o Hiking, mountain bicycles, volleyball, badminton, bocce ball, tennis
Accommodation
16 beautifully crafted Residences:
o Private Pool Residence (400-450 sqm) for 2 adults and up to 2 children
o Private Pool Twin Residence (600-700 sqm) for 4 adults and up to 2 children
o Private Pool Spa Residence (700 sqm) for 4 adults and up to 2 children
Each Residence features a lounge, a spacious sun terrace, a large private infinity pool with a Jacuzzi, private butler service, air conditioning, a ceiling fan, free wireless Internet access, personal safe and use of your personal island buggy.
The Banyan Hill Estate (1100sqm) features a main living complex and 3 separate residences for a total of 6 persons and up to 3 small children.
The main living complex offers a huge open living area with a separate TV lounge and study, a large fully equipped kitchen and a private pool with terrace and pool pavilion. 3 personal electric buggies and wireless LAN are complimentary for the guests during their stay. A personal chef, private butler and personal maid will take care of the guests wishes.
Island Facilities
o Two restaurants (Fregate House, Plantation House)
o Two bars (Pirate's Bar, Anse Bambous Beach Bar)
o Wine cellar with wine tasting dining facilities
o Award winning 'Rock Spa'
o Marina with PADI Dive Centre and Yacht Club
o Fully equipped gym (air-conditioned)
o Tennis court
o Two additional freshwater swimming pools
o Plantation and hydroponics
o Giant Tortoise Nursery
o Castaway Kids Clubhouse (seasonal kids program)
o Children's playground
o Island boutique and gallery
o Library with DVD, books, board games and music CDs
o Island Chapel and Island Museum
o Treehouse in a banyan tree for private meals
Additional Services & Activities (not included)
o Transfers from/to Mahé or other islands
o Alcoholic beverages except from our selected wines & local beers
o Massages and treatments at the 'Rock Spa'
o Yoga courses
o Babysitting service (upon request)
o Wedding arrangements at a location of your choice
o Telephone and fax service
o Golf trip to Praslin (18 hole course; requires helicopter transfer)
o Motorized watersports: scuba diving and certification
o Boat charters for deep sea fishing, big game fishing and excursions to neighbor islands
o Waterski, banana ride
Fregate Island Private
---
---